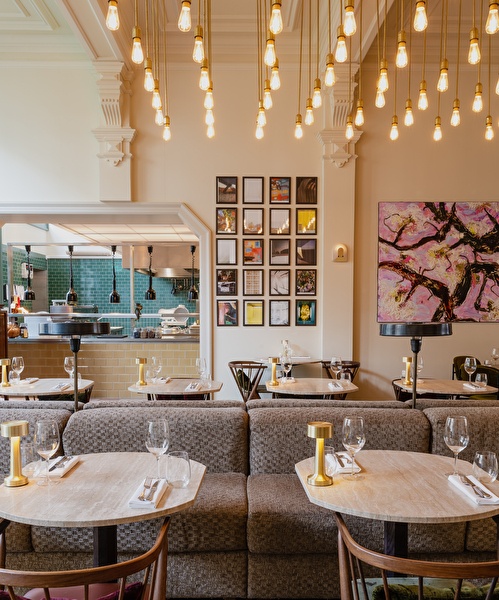 New hotspot in Amsterdam: Bonboon
Vondel Hotels has opened a new vegan restaurant called Bonboon as of August 4th. The perfect place to eat in the lively Jordaan district! 

'Where one door closes, another door always opens' is more than true in this case. In 2018, Daphne opened her restaurant on KNSM Island, showcasing with her edible artworks that delicious food and kindness to animals and the environment go hand in hand. Since August 4th, the fine dining restaurant has reopened at Rozenstraat 12, a beautiful location in the heart of the Jordaan district. Here, you can comfortably settle in after a day of shopping, visiting the Noordermarkt, or simply enjoying a relaxing stroll along the stunning canals. You can indulge in an all-inclusive dining experience, drop by for lunch in the afternoon, or enjoy a glass of wine with tasty (and of course, vegan) bites.