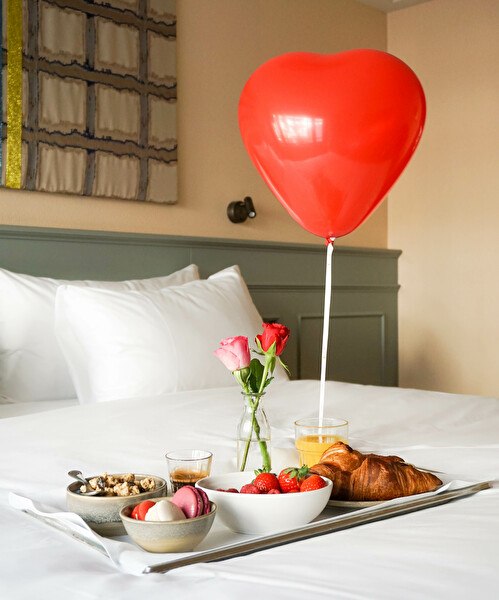 Experience the ultimate romantic escapade at Hotel Mercier
Do you want to surprise your loved one with an unforgettable date? Whether it's your first date or you want to celebrate your anniversary, at Hotel Mercier, your romantic dream becomes a reality!
At Hotel Mercier, you step into a world of luxury and elegance, where every detail is carefully curated to create a romantic atmosphere. To make your stay even more romantic, you can book a special 'Love Getaway.' Picture rose petals on your bed, chocolates, and a delightful bottle of bubbles in your room. Let the romance begin!
No worries about searching for a restaurant in the city: Hotel Mercier has its own beautiful vegan restaurant called Bonboon. Whether you're vegan or simply enjoy delicious food, the chefs ensure a gastronomic experience that will enchant your taste buds.