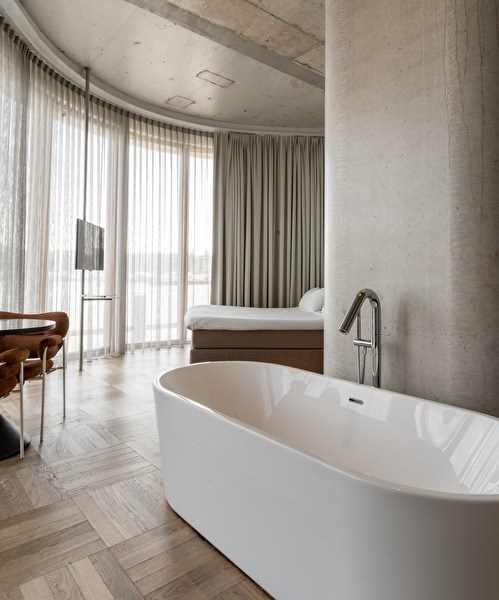 Design Trend: Scandinavian chic at Hotel Pontsteiger.
In the world of interior design, the Scandinavian style has become an essential element and a true trend. The beautiful interior of Hotel Pontsteiger is also inspired by this Scandinavian interior trend, renowned for its elegance, minimalism, and functional approach. Get inspired!
Minimalism
Minimalism is often mistaken for a dull and boring design. This is far from the case in our hotel. It's more about the less is more principle. The focus is on simple and clean lines, creating a calm and organized space. That's why this hotel is the ideal environment to escape from the hustle and bustle of the city!
Light & Airiness
Another noticeable feature is that almost the entire hotel is bathed in natural light. Lighting is of great importance in Scandinavian chic design. Therefore, all hotel rooms have large windows to let in light. To complement the natural lighting, there are also warm and cozy lights throughout the hotel during darker days. Additionally, the use of light colors further enhances the sense of space and brightness in the rooms.