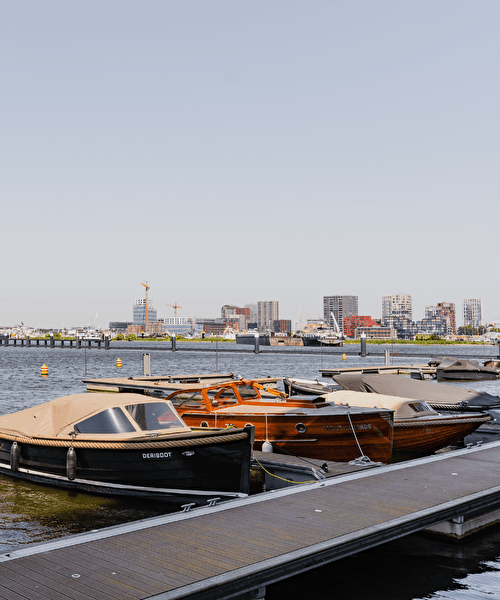 5 hotspots near Hotel Pontsteiger
Hotel Pontsteiger is our beautiful hotel located on the Amsterdam waterfront. You'll want to visit not only for the panoramic view and sun-drenched terrace but also because of all the fantastic hotspots you can explore from here!
1. Pay a visit to Fabrique des Lumières at Westergasterrein, just a 15-minute walk away. Every art and culture enthusiast can indulge here. When you enter this hotspot, you will be immersed in a magical world of color, shape, and movement. Art comes to life as walls, ceilings, and floors are transformed into vibrant artworks. Highly recommended for both young and old!
2. From Hotel de Hallen, you can take the free ferry to NDSM. After this scenic voyage across the beautiful IJ River, you will find yourself in the most creative hotspot of Amsterdam-Noord. Here, you'll discover the IJ-hallen, one of the largest flea markets in Europe, where you can wander for hours in search of hidden gems and vintage treasures. The combination of the ferry ride across the IJ, the vibrant atmosphere of NDSM, and the treasure hunt in the IJ-hallen makes this tip a fantastic way to make your stay in Amsterdam unforgettable. Don't miss out on this unique experience during your visit to Hotel Pontsteiger!